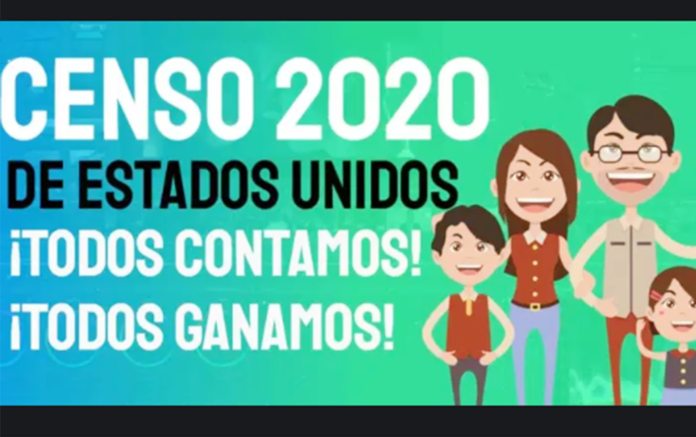 El Censo 2020 tendrá un impacto directo en las ciudades pequeñas y zonas rurales de todo el país durante los próximos 10 años.Los resultados del Censo 2020 ayudarán a las comunidades a planificar para el futuro. Y determinarán cómo se distribuyen cientos de millones de dólares en fondos federales en todo el país, para el desarrollo empresarial, la educación rural y mucho más, dando forma a nuestras comunidades. Desde la planificación de desastres hasta el desarrollo de pequeñas empresas, desde la Parte B de Medicare hasta la construcción de carreteras, los formuladores de políticas utilizan los datos del censo para planificar y financiar muchos programas que afectan a las comunidades rurales.
La Semana de Acción Rural ya está aquí. Aliente a las comunidades rurales a responder al Censo 2020 ahora promocionando el Censo 2020 esta semana entre su personal, clientes, miembros, seguidores de redes sociales y aquellos a quienes sirve en comunidades rurales.
Los datos del censo dan forma a programas relacionados con lo siguiente:
 Educación rural.
 Donaciones de empresas comerciales rurales.
 Asistencia de alquiler de casas rurales.
 Sistemas de eliminación de agua y desechos para comunidades rurales.
 Subvenciones estatales para la vida silvestre.
 Subvenciones para la preservación de viviendas rurales.
 Educación y seguridad del cazador.
LA OFICINA DEL CENSO LANZA LA CAMPAÑA "STOP THE KNOCK"
 La Oficina del Censo de EE. UU. (Región de Denver / Dallas) ha lanzado su campaña STOP THE KNOCK. La campaña está diseñada para alentar a los residentes a responder al Censo ahora para disminuir la posibilidad de que un empleado del Censo toque a su puerta.
 Los residentes de Nebraska pueden completar su Censo 2020 visitando 2020census.gov, o por teléfono al 844-330-2020 (inglés) o 844-469-2020 (español).
 Actualmente, la tasa de auto-respuesta en Nebraska es del 68.90 por ciento, que es mayor que la tasa de respuesta nacional del 63.0 por ciento.
 El Censo 2020 ayuda a garantizar un recuento completo y preciso de todas las comunidades en los Estados Unidos, lo que ayuda a guiar cientos de miles de millones de dólares en gastos del sector público y privado por año para el área y el estado de Nebraska. Para obtener más información, los residentes pueden visitar 2020census.gov.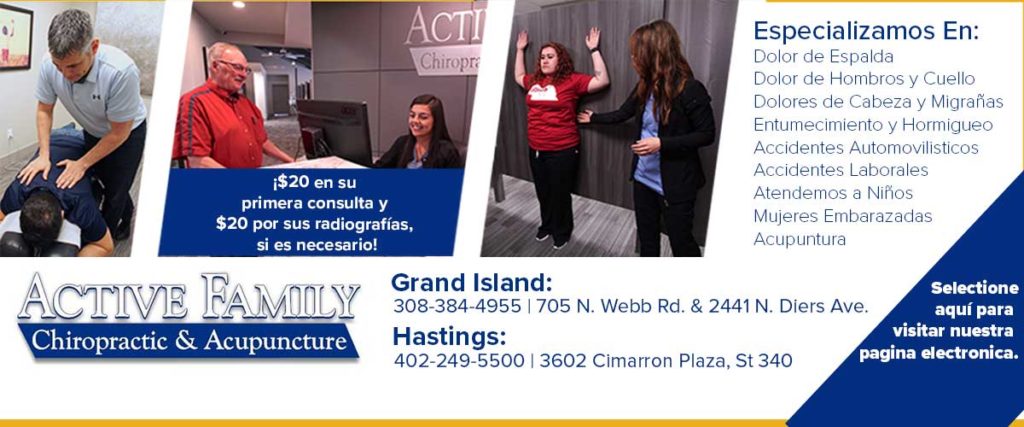 TOMA EL CENSO AHORA PARA AYUDAR A TU COMUNIDAD
 Alentamos al público a que responda en línea al Censo 2020 utilizando una computadora de escritorio, computadora portátil, teléfono inteligente o tableta. También puede responder por teléfono o correo.
 Puede completar el Censo 2020 en línea en inglés u otros 12 idiomas y encontrar ayuda en muchos más en 2020census.gov. Nunca ha sido tan fácil responder por su cuenta. Anime a otros a responder.
 Asegúrese de que sus amigos, familiares y redes sociales conozcan la importancia de responder. Responder ahora minimizará la necesidad de enviar encuestadores a las comunidades para dar seguimiento.
Para obtener la información más actualizada sobre el Censo, siempre puede visitar
https://www.census.gov/newsroom.html o https://2020census.gov/en/news-events.html
Para obtener más información sobre el Censo o para solicitar entrevistas con un representante del Censo, puede comunicarse con joel.a.cota@2020census.gov o por teléfono al 402.813.4211.
NEBRASKA TASA DE RESPUESTA AUTOMÁTICA AL 68.90 POR CIENTO
A partir del 5 de agosto de 2020
Nebraska se encuentra en 68.90 por ciento, con 54.50 por ciento de los encuestados que usan Internet. La tasa de auto-respuesta total de Omaha es 69.20 por ciento, con 58.50 usando internet. La tasa de auto-respuesta total de Lincoln es 74.60
por ciento, con 66.30 usando internet.
El condado de Sarpy continúa liderando el camino en Nebraska con el 76.70 por ciento, con el 69.60 por ciento de los encuestados que usan Internet. La tasa de auto-respuesta total del condado de Douglas es del 70.10 por ciento, con 60.10 usando
La Internet. La tasa de auto-respuesta total del Condado de Lancaster es del 75.10 por ciento, con 66.70 usando internet.
En cifras generales de auto-respuesta, la nación está en 63.00 por ciento. Para ver las últimas tasas de respuesta, por favor haga clic en https://2020census.gov/en/response-rates.