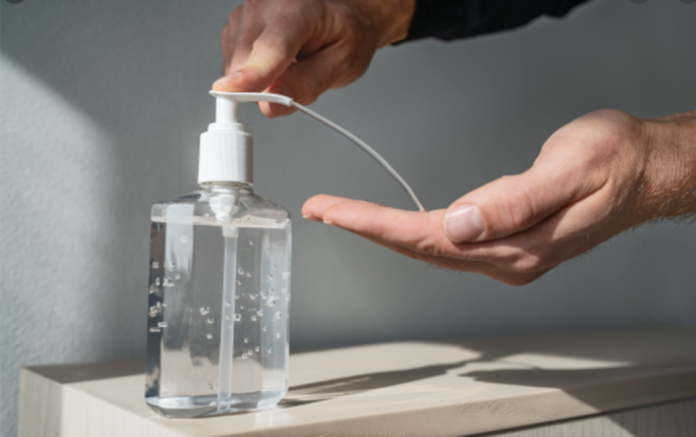 ITECH 361 retira voluntariamente 18.940 botellas de All Clean Hand Sanitizer, Moisturizer and Desinfectant que se venden en botellas de un litro al nivel del consumidor. Los productos están siendo retirados del mercado debido a la posible presencia de metanol (alcohol de madera).
Declaración de riesgo: la exposición sustancial al metanol puede provocar náuseas, vómitos, dolor de cabeza, visión borrosa, ceguera permanente, convulsiones, coma, daños permanentes en el sistema nervioso o la muerte. Aunque todas las personas que usan estos productos en sus manos están en riesgo, los niños pequeños que ingieren accidentalmente estos productos y los adolescentes y adultos que beben estos productos como un sustituto del alcohol (etanol) tienen mayor riesgo de intoxicación por metanol. Hasta la fecha, ITECH 361 no ha recibido informes de eventos adversos relacionados con este retiro del mercado.
El producto se usa como desinfectante y humectante para manos y se envasa en botellas de plástico de un (1) litro con código UPC 628055370130. Todos los desinfectantes y humectantes para manos limpios se distribuyeron en todo el país a distribuidores mayoristas y minoristas.
ITECH 361 notifica a sus distribuidores mediante un Aviso de retiro voluntario y a los consumidores a través de este comunicado de prensa. ITECH 361 está organizando la devolución / reemplazo o reembolso de todos los productos retirados.

Los consumidores / distribuidores / minoristas que tengan el producto sujeto a este retiro deben dejar de usar All Clean Hand Sanitizer, Moisturizer and Desinfectant y devolverlo al lugar de compra.
Los consumidores que tengan preguntas sobre este retiro del mercado pueden comunicarse con Corina Enriquez por teléfono (888)405-4442 o por correo electrónico a corina@itech361.com, de lunes a viernes a partir del 6 de julio, de 9:00 a.m. a las 5:00 p.m. (MDT) Los consumidores deben comunicarse con su médico o proveedor de atención médica si han experimentado algún problema relacionado con el uso de este producto.